Te Moemoeā, Vision and Te Matawhānui, Mission
Our vision, moemoeā: a future where every woman/wahine understands, cares for, and is able to heal her body, mind, spirit, whānau, community and te taiao the natural environment. Our mission, te matawhānui: to empower wāhine/women and their whānau to have more control over their health and fertility.
Our principles and values include full recognition of Te Tiriti o Waitangi as the founding covenant for Aotearoa NZ and as a critical guide for our Collective as we seek to ensure that our work empowers all women into the future.
We believe that with adequate support and information all wāhine/women are capable of making their own decisions about their bodies, and have that right. We strive for social justice, cultural safety and respect for diversity in the broadest sense. We are committed to providing a free service and helping wāhine/women and their whānau to access other free and lower cost services. Our approach is a holistic one and as part of this we respect and draw from Māori models of health such as Te Whare Tapa Whā and Whānau Ora. We adopt a strengths based self-help approach. This means encouraging wāhine/women to understand and take back responsibility for caring for, and healing their bodies and their whole selves. It also means defining women's health needs from women's own experience…
Te Moemoeā,Vision; Te Matawhānui, Mission; Ngā Mātāpono Me Ngā Uara, Principles and Values; Te Iho O Te Kaupapa, Philosophy in full: Te Hā o Hineahuone PNWHC Te Moemoeā Vision etc
Read our latest full annual record: Annual Record 2021 (Herstory)
Our latest audited accounts/performance reports can be downloaded here: 2020-2021 Audited Performance Report (Accounts)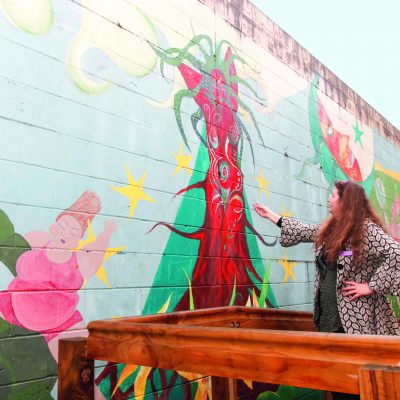 How we are Funded
Ongoing funding is paramount to our continued service.
Te Hā o Hine-ahu-one Palmerston North Women's Health Collective Inc. is a registered charity (no: CC24790). As a non-profit organisation we rely solely on funding and donations to allow us to provide services to women in need.
Funders and Supporters
We would like to thank the following organisations for their continued support:
Think Hauora
MidCentral District Health Board
Palmerston North City Council
Palmerston North Community Services Council
NZ Lotteries (Lottery Community)
COGS
Eastern and Central Community Trust
Central Energy Trust
The Lion Foundation
Pub Charity
Page Trust
John Ilott Charitable Trust
Thomas George McCarthy Trust
Mainland Foundation
Gordon Lindsey Isaacs Trust
…… and the many generous individual donors and health practices that support us
Our Collective
Te Hā o Hine-ahu-one Palmerston North Women's Health Collective is governed by a group of women who want to make a difference in their community.
The Collective is made up of women who are active volunteers who work alongside our manager and other paid staff. We also draw on the knowledge and experience of our advisory members who are past members of the Collective who are no longer able to take an active role but still support our aims and objectives.